Rely on ProTech as a reliable partner for high-quality technical plastic profiles.
Our many years of experience and extensive know-how enable us to optimally implement your specific requirements. With our own development team, modern and efficient toolmaking, material preparation as well as advanced extrusion, we are ideally equipped to fulfil your wishes. In addition, we also offer in-house profile finishing.
Your advantages with ProTech plastic profiles
Highest quality and precise implementation since the 1970s


As extrusion experts since the 1970s at ProTech GmbH, we attach great importance to the highest quality and precise implementation. Our many years of know-how enable us to meet your requirements.



Precise toolmaking for optimum results


Our toolmaking department enables us to develop customised tools of the highest precision and quality. In this way, we ensure that your plastic profiles are manufactured to perfection.



Efficient extrusion for customised plastic profiles


At Protech GmbH, we rely on modular extrusion lines to produce customised technical plastic profiles. With various output options and dimensions as well as innovative inline processing methods, we meet the individual requirements of our customers. Our advanced profile separation and reliable rewinding ensure precise production.



Profile finishing in our own fabrication department for customised solutions


Our finishing department enables us to individually rework the plastic profiles. This enables us to offer customised solutions for your specific applications.



Optimum material matching. Excellent performance & outstanding purchase prices.


Thanks to our many years of experience and partners, we can optimise the costs of material procurement. As a result, we can offer you more favourable material purchase prices without sacrificing quality.



Individual colours according to customer requirements for unique products


We offer you the possibility to design your plastic profiles in individual colours according to your requirements. This allows you to create unique products that stand out from the crowd.



Highest quality through effective quality management


Quality comes first at Protech GmbH. With our comprehensive quality management, which includes ISO 9001 certification, we guarantee first-class products and continuous improvement. Our quality assurance includes the use of profile projectors for accurate measurements as well as self-monitoring by our dedicated employees to ensure that every product meets our strict quality standards.



Rely on our experience in the extrusion of plastic profiles


As experts in plastic profile extrusion, we use our years of experience and technical know-how to provide you with the best solutions. Contact us today to learn more about our customised plastic profiles.
Versatile technical plastic profiles from ProTech.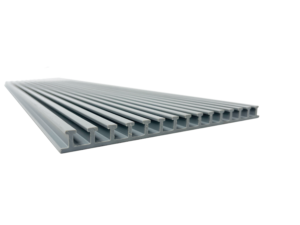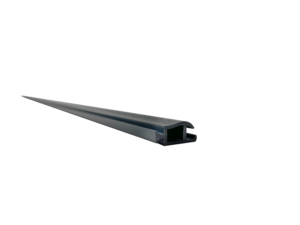 Technical plastic profiles from ProTech can be used in countless applications.
Construction

: Plastic profiles are used in the building industry for various purposes, such as the installation of windows and doors, façade construction, sealing of buildings and general construction.


Electrical engineering

: In electrical engineering, plastic profiles are used, for example, for partitioning in power distribution boards, insulation (insulating profiles) for power distribution and for busbar profiles.

Vehicle construction

: Plastic profiles are used in vehicle construction to manufacture components such as retaining profiles for motor homes or caravans, guide profiles, retaining profiles for filter systems or sealing profiles.

Mechanical engineering

: In mechanical engineering, plastic profiles are used to construct components such as housings, guide rails, brackets and covers. They offer advantages such as low weight, corrosion resistance and high strength.

Furniture industry

: In the furniture industry, plastic profiles are used for the production of furniture components, such as edge banding, handles, mouldings and connectors.

Safety & protection

: Plastic profiles are also used in protection or safety applications, for example for the production of covers, reflectors or protective housings.

Industrial brushes

: (e.g. wind power): Brush holder profiles for fixing and guiding brushes in wind turbines, profile jackets for protection and stability of brushes in industrial applications.

Ventilation and air-conditioning systems

: ventilation duct profiles for channelling and guiding air in ventilation and air-conditioning systems, fastener profiles for secure connection of ventilation pipes and components, sealing profiles to ensure efficient sealing and avoid leakage

Refrigeration equipment in the catering industry

: door sealing profiles for refrigeration equipment doors for optimal insulation and energy efficiency, handle profiles for comfortable and safe handling of refrigeration equipment, edging profiles for the protection and reinforcement of refrigeration equipment edges.
These are just a few examples of the areas of application for ProTech technical plastic profiles. Due to their versatility and properties such as corrosion resistance, flexibility, durability and design freedom, they are used in many industries and applications.
Do you have any questions about our technical plastic profiles? We look forward to hearing from you.