Manufacturer of plastic profiles according to your requirements.
ProTech is one of the leading companies in the production of sophisticated plastic profiles in Germany and neighbouring countries.
ProTech products are used all over the world, whether for insulating profiles in the Eiffel Tower, grass edging profiles in sports stadiums or they have been on the road for years as roof hatches in mobile homes all over the world.
ProTech has grown constantly in its 40-year company history and has an optimal utilisation of its production capacities. A key performance feature of our company is the permanent exchange with customers or direct contacts.
ProTech plastic profiles – Product examples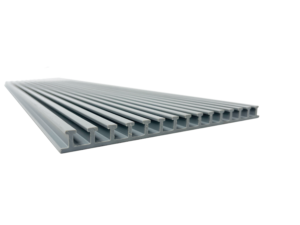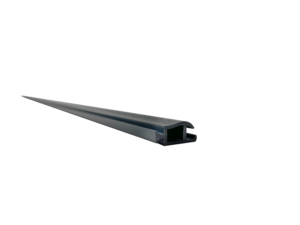 Plastic profiles according to area of application
Everything Pro. ProTech with ProService.
Individual profile solutions made of plastic that are perfectly tailored to the requirements of our customers are our daily business: application-oriented, economical and sustainable in production and use. But you don't have to be satisfied with that yet. Our comprehensive services guarantee you a service for all your projects: From the initial idea to the finished product.
We have been developing and producing high-quality plastic profiles since the 1970s. Many years of expertise and comprehensive know-how guarantee the best results.
From development to the finished tool. Our tools are designed for precision and durability. This is how the most economical products are created.
Sawing, drilling, punching, milling, coating: Our post-processing of plastic profiles turns simple profiles into ProTech plastic profiles in a class of their own.
ProTech Inline Processing
From the granulate to the final profile in a single operation. The production steps in our extrusion are designed for efficient inline processing.
Learn more about our service
© 2022 ProTech GmbH.
All rights reserved
ProTech GmbH
Am Ziegelplatz 14
77746 Schutterwald
T. +49 781 96510
F. +49 781 965151
E. info@protech.gmbh