ProTech – Your Reliable Partner for Technical Plastic Profiles
ProTech Ltd is a renowned manufacturer and supplier of high-quality technical plastic profiles. With our extensive experience and comprehensive expertise, we offer tailor-made solutions for various applications and industries. From individual specifications to mass production, we are your competent partner for top-quality plastic profiles.
ProTech has consistently grown throughout its over 40-year history and optimally utilizes its manufacturing capacity. A key performance feature of our company is the ongoing exchange with customers and direct contacts.
ProTech technical plastic profiles – examples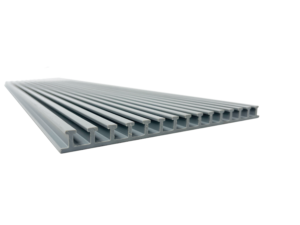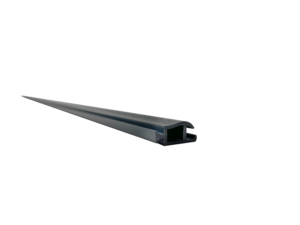 Technical Plastic Profiles by Application Area
Customized Technical Plastic Profiles:

With our modern production facility and experienced team, we are capable of manufacturing customized technical plastic profiles for industries and mechanical engineering, according to your specifications. As a reliable manufacturer and supplier of technical plastic profiles, we provide tailor-made solutions for various sectors, including mechanical engineering, automotive industry, electrical engineering, and more.
Versatility and Material Selection:

As a manufacturer of plastic profiles, we offer a wide range of materials that meet the requirements of different industries. Our range includes plastic profiles made from high-quality materials such as H-PVC, W-PVC, PP, PE, ABS, ASA, PC-ABS, PS, TPE, TPE-V, and other technical plastics. Trust in our expertise and our high-quality materials to meet your specific requirements.
Quality Standards and Precision:

At ProTech Ltd, we place great emphasis on quality and precision. Our technical plastic profiles are manufactured considering stringent quality standards. Through state-of-the-art manufacturing techniques and meticulous final inspection, we ensure that each plastic profile meets the highest standards.
Reliable Partnership and Customer Service:

We understand that a reliable partnership is crucial. Our customer orientation and excellent customer service are at the heart of our collaboration. From consultation to project planning and timely delivery, we are here to assist you every step of the way, ensuring the successful implementation of your project.
We have been developing and producing high-quality plastic profiles since the 1970s. Many years of expertise and comprehensive know-how guarantee the best results.
From development to the finished tool. Our tools are designed for precision and durability. This is how the most economical products are created.
Sawing, drilling, punching, milling, coating: Our post-processing of plastic profiles turns simple profiles into ProTech plastic profiles in a class of their own.
ProTech Inline Processing
From the granulate to the final profile in a single operation. The production steps in our extrusion are designed for efficient inline processing.
Contact us today to learn more about our high-quality technical plastic profiles and to receive a non-binding price offer.
© 2022 ProTech GmbH.
All rights reserved
ProTech GmbH
Am Ziegelplatz 14
77746 Schutterwald
T. +49 781 96510
F. +49 781 965151
E. info@protech.gmbh